Powerful Alamarin-Jet OMEGA 42 waterjet
The Ω42 is the first model in the Alamarin-Jet OMEGA SERIES, with a max input power of 2040HP and unique features such as:
The Omega Series epitomises Alamarin-Jets dedication to user-focused, highly efficient and innovative design.
The Alamarin-Jet mixed flow pump design is proven to outperform competitive products in comparable size range and above.
The Omega Series promises high speed efficiency (55+ knots) while maintaining extremely high bollard pull and cavitation margins.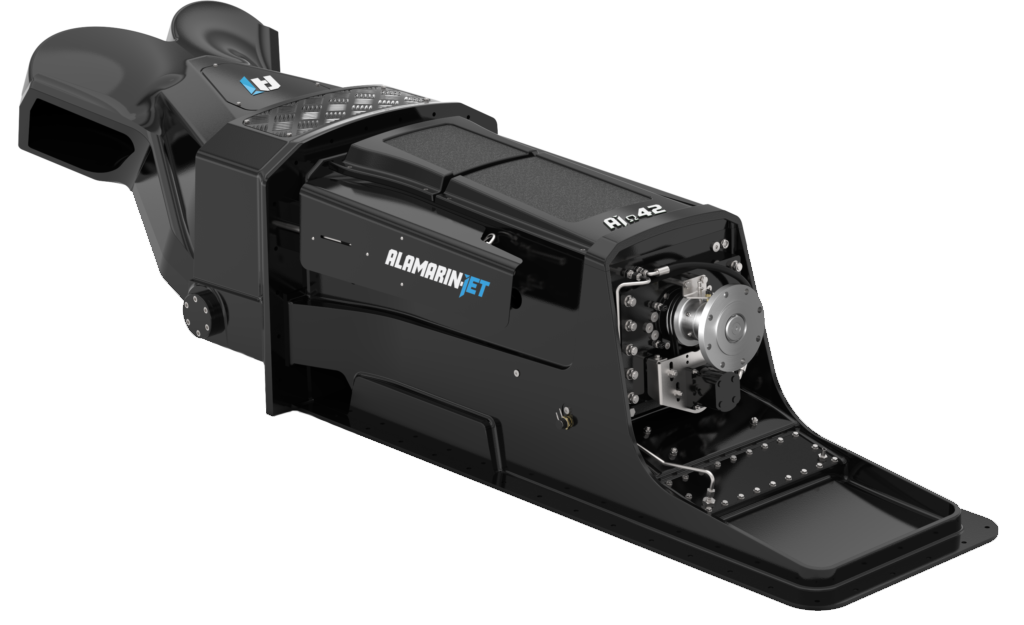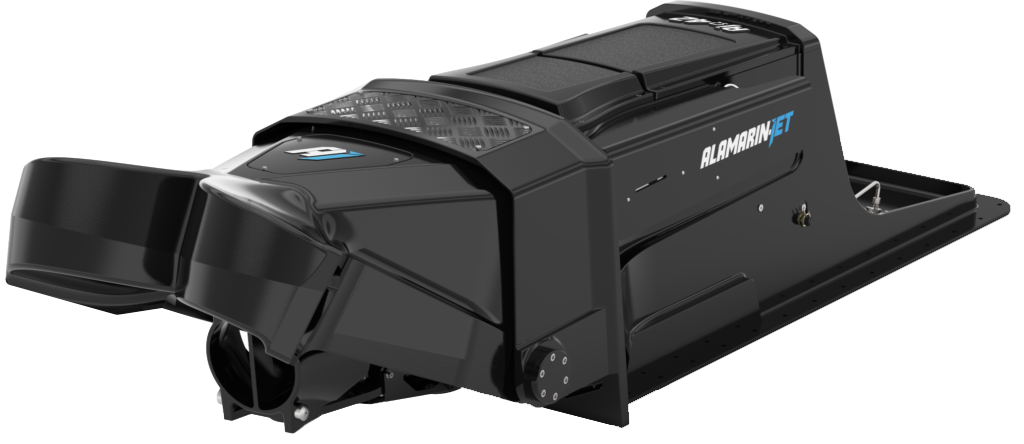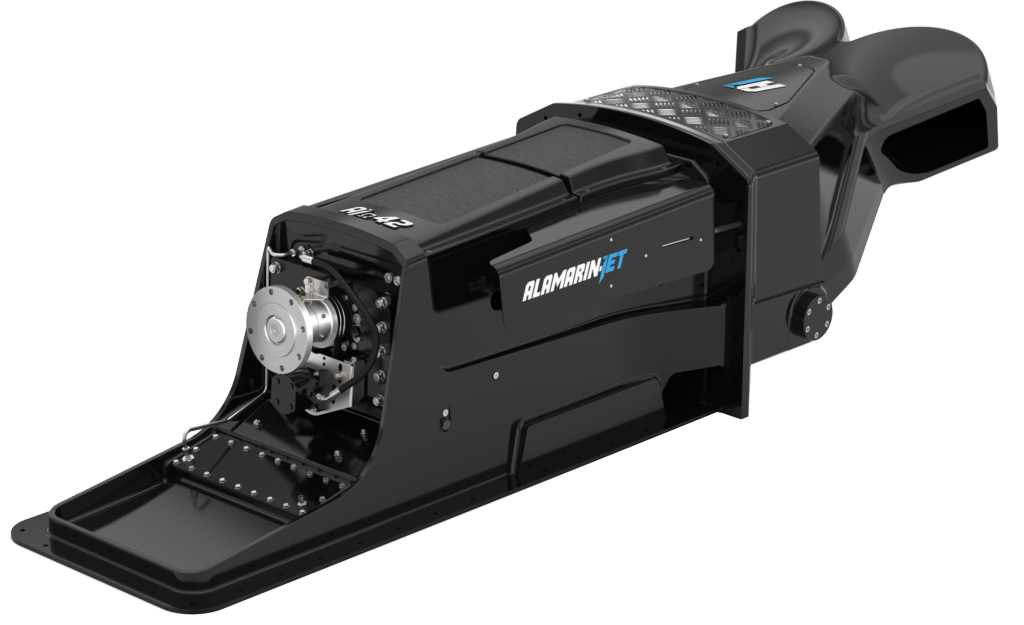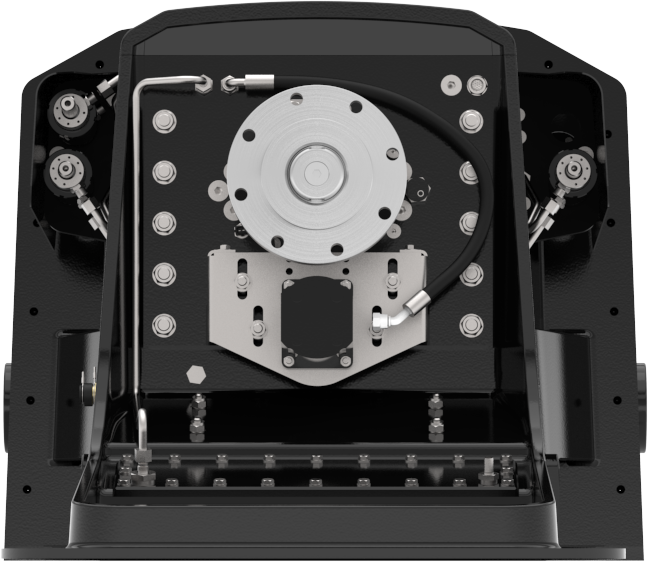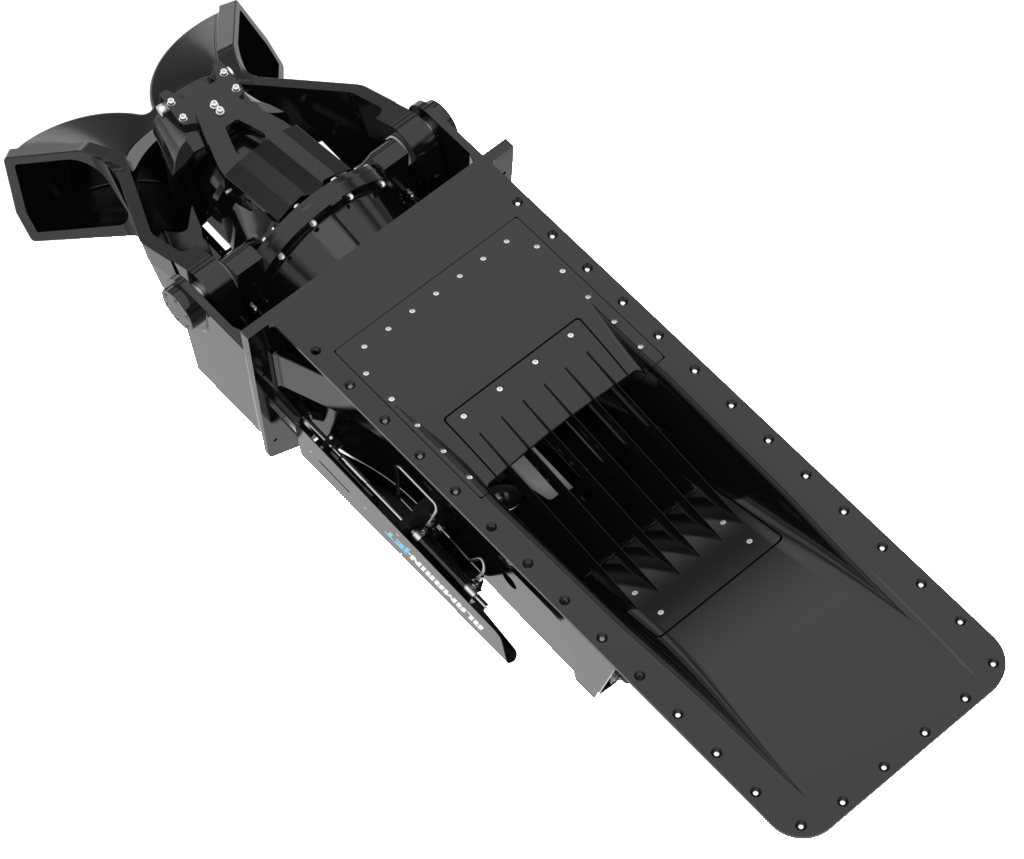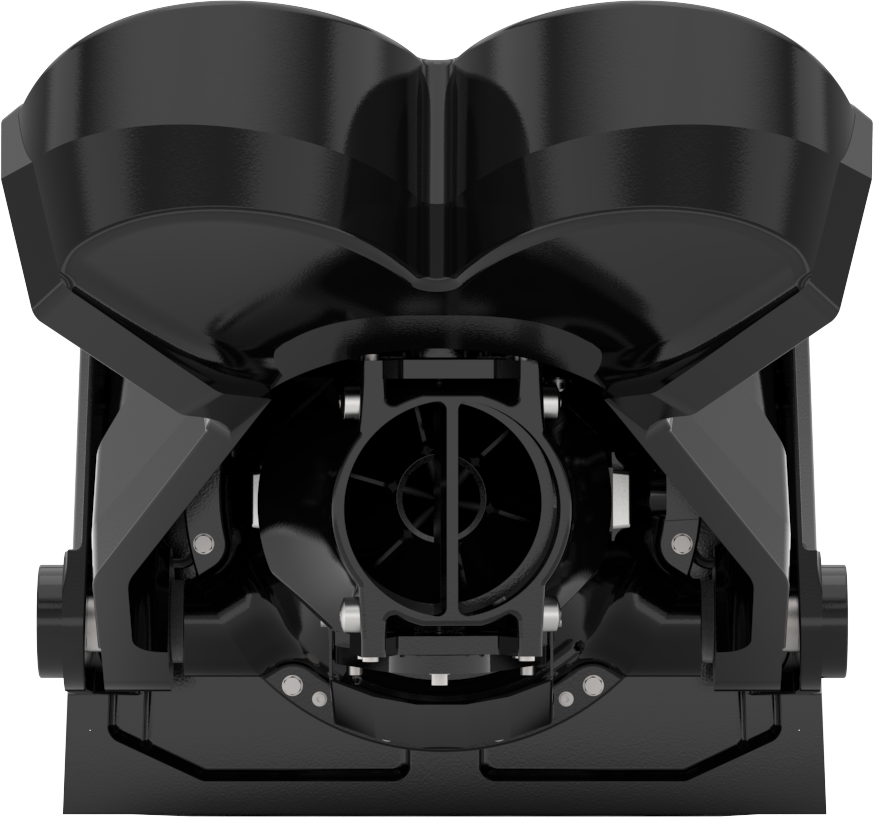 Dimensions

0-degrees shaft angle

4-degrees shaft angle

A

886 mm /

34,87 in


821 mm /

32,33

in
B
3309 mm / 130,3 in


3318 mm

/

130,6

in
C
897 mm / 35,31 in

897 mm / 35,3 in

D

1325 mm

/ 52,1 in

1318 mm / 51,9 in

Max vessel displacement
24,000kg / 53,000lbs

Jet construction
Aluminium / Stainless Steel
Max impeller diameter
480mm / 18.9″

Max impeller shaft RPM
2300 1/min

Max input power
1500 kW / 2040 HP
Jet weight
815kg / 1,797lbs

Reverse deflector control
Hydraulic / SIGMA Controls
Contact us for more information
If you want to learn more about this or our other models for your particular specifications and application, we are here to help you.