Omega 37 Water Jet
The Omega 37 is the second largest water jet in Omega Series, with a max input power of 1360 HP and unique features such as:
Dual Angle Shaft (DAS)
Frame Integrated Bearing Structure (FIBS)
Modular Intake Geometry (MIG)
Structural bulkhead adapter
Omega Series epitomises Alamarin-Jets dedication to user-focused, highly efficient and innovative design.
The Alamarin-Jet mixed flow pump design is proven to outperform competitive products in comparable size range and above.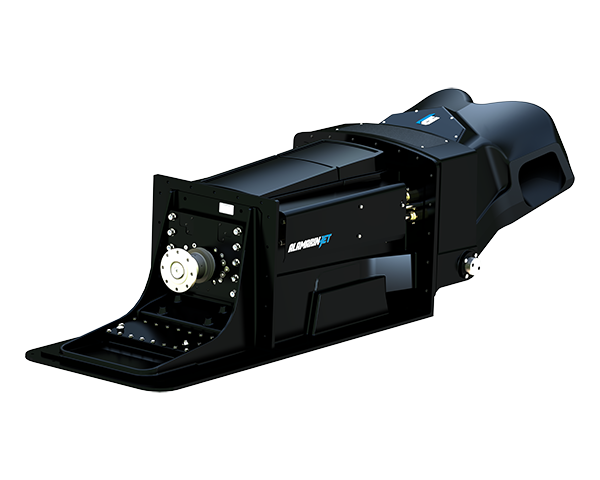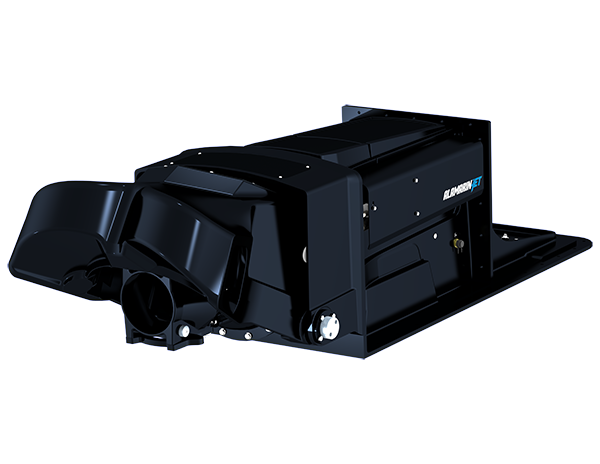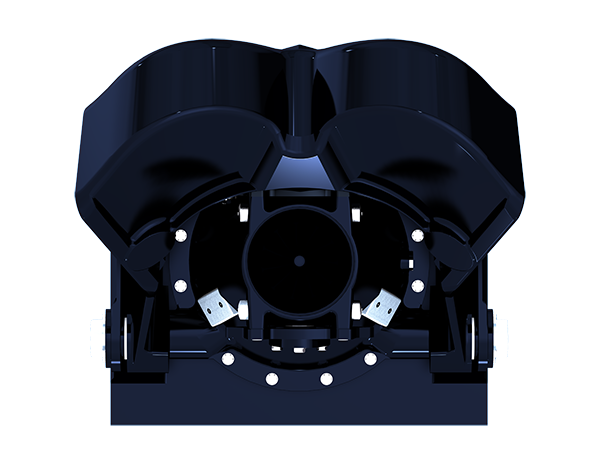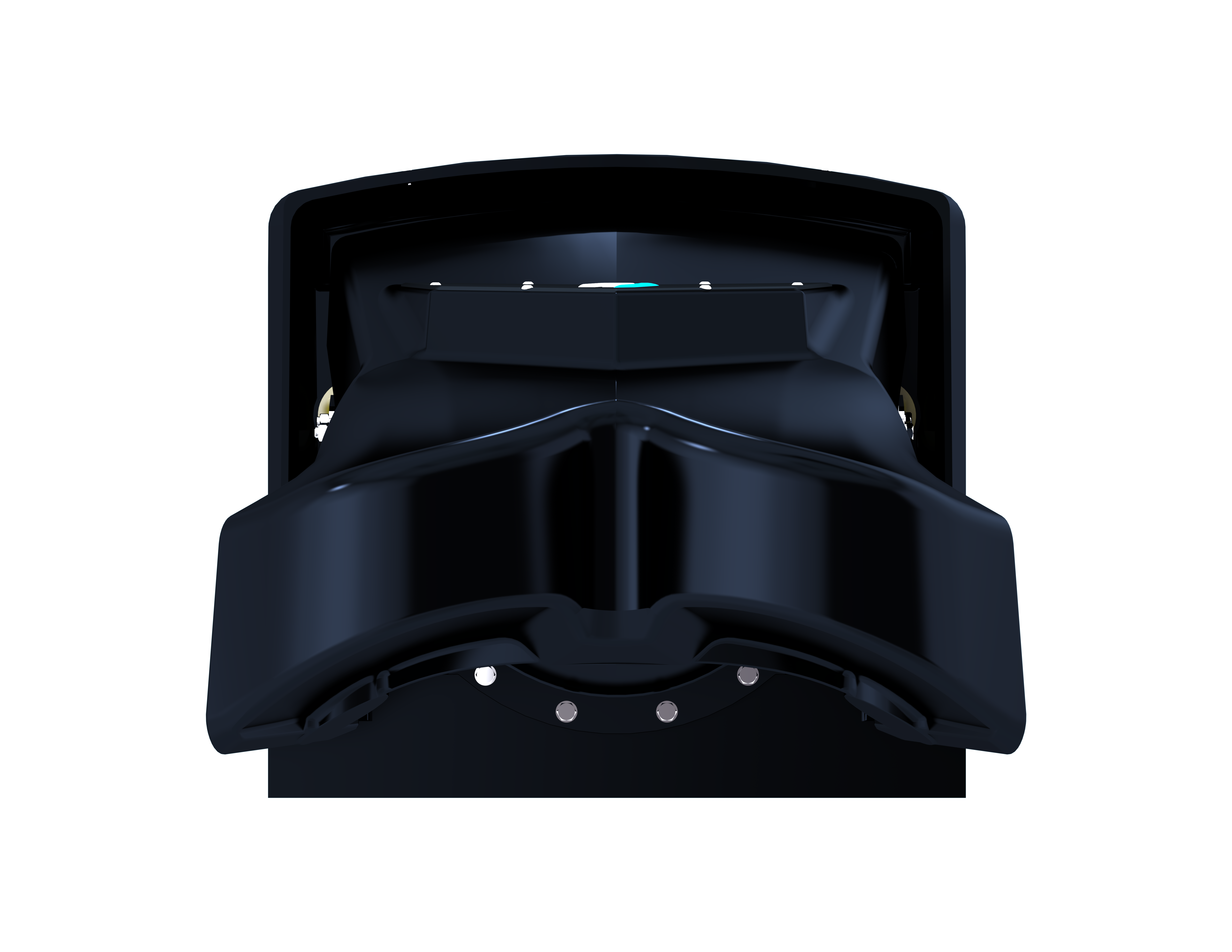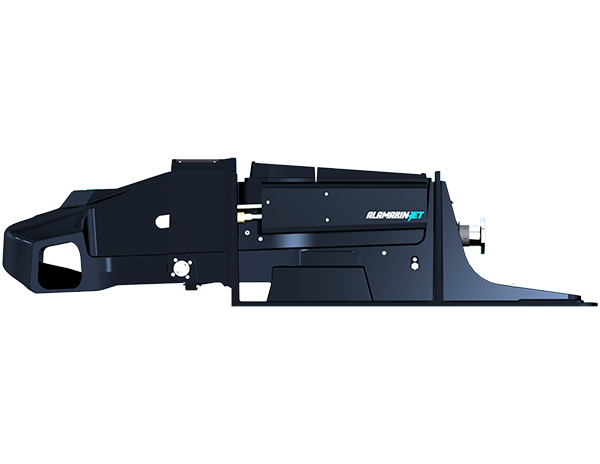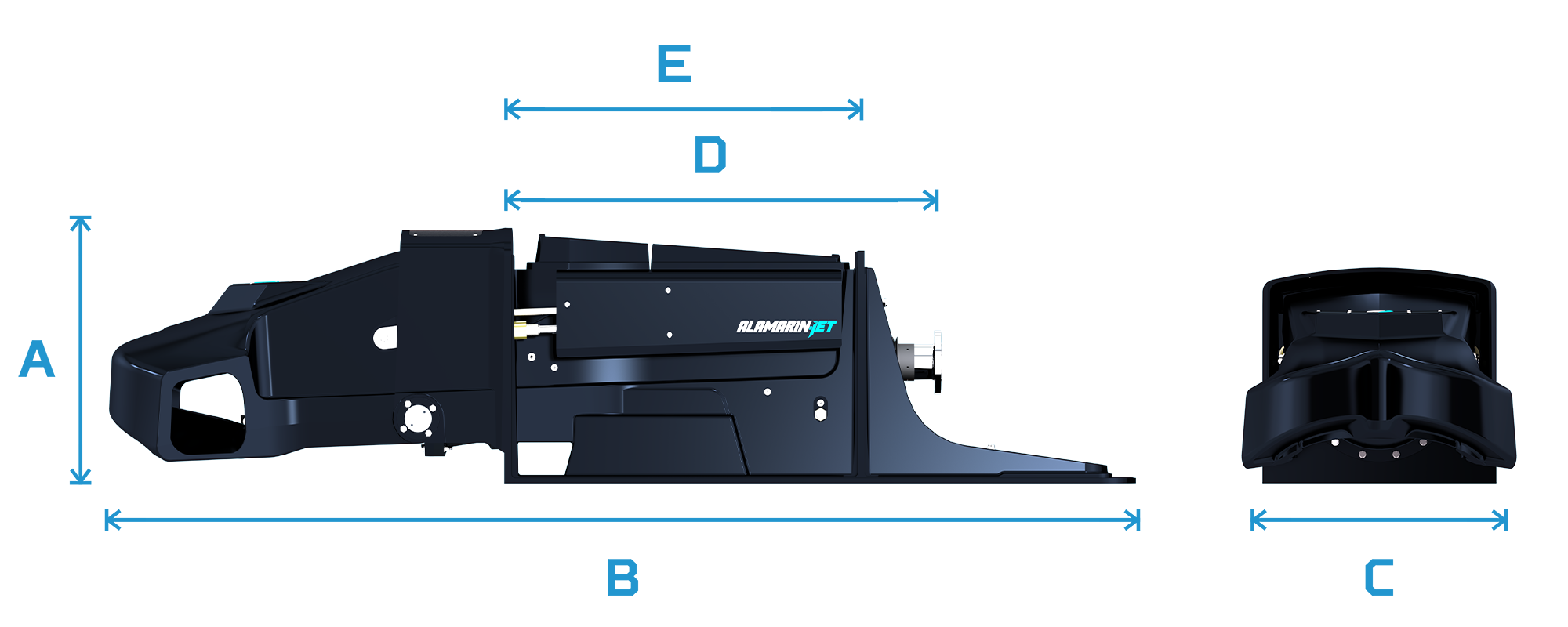 Dimensions
Omega 37


A

768 mm /

30,23 in

B
2884 mm / 113,54 in

C
780 mm / 30,7 in

D

1212 mm

/ 47,72 in

E
990 mm / 38,98 in
Pump type
Mixed flow, Single stage

Jet construction
Aluminium / Stainless Steel
Max impeller diameter
max. 425mm / 16,7 in


Max impeller shaft RPM
2550 1/min

Max input power
1000 kW / 1360 HP
Reverse deflector control
Hydraulic / SIGMA Controls
Contact us for more information
If you want to learn more about this or our other models for your particular specifications and application, we are here to help you.